---
NZ'S MOST ACTION PACKED GUIDED ZIPLINE ADVENTURE

Experience unique NZ countryside
See Beautiful Waitomo views
1 hr drive from Hamilton City
Fly through native trees and limestone bluffs
Learn to control your own Zipline gear
Under the care of professional Guides
Ten ziplines in a 1km circuit
largest 280m long with speeds up to 80km/hr
Hear fascinating local Maori history
Allow for up to 2 hours of action packed ziplining
Great Family fun

Vouchers last 12 months otherwise please click the

buttons to book specific dates.
PARK MAP & LOCATION
We are a 1 hr drive from Hamilton City in the heart of the Waikato region, Our carpark is 200 metres past the Glow Worm Cave

BOOKINGS
$125 adult - $95 child (U18) - $395 family - $95 NZ Student

It is best to book online to ensure your trip will go ahead as sessions with no bookings may be removed. Bookings generally can be at the times of 9am, 11.30am, 2pm & 4.30pm (in summer). To check the available spaces on the booking calender click book now and click on the attendance date. If you would like to book a different session not currently available please contact us with your request.
ADULT ENTRY - $125
18yrs old and up / max 120kgs.
CHILD U18 ENTRY - $95
Min Child age attending with a family is 7 years old and the participating adults may need to actively help however our guides will assist and ensure your children are well cared for. Larger child groups such as birthday groups should be at least 11yrs old (please contact us to discuss options). U18s require at least one participating adult with the group.
FAMILY PASS - $395 (spectators are free)
2 adults & 2 Children, Spectators can follow along and view the activity enjoying the wonderful views.
For large groups bigger than the online booking availability please contact us
@ info@waitomocavesziplines.co.nz we can cater for up to 20 people per group session and can modify the trip to run senior Primary school aged groups.
VOUCHERS WITH 12 MONTH EXPIRY - BUY NOW
---

ABOUT US
Only 1 hour drive from Hamilton City in the heart of the Waikato and located next to the world famous Glow Worm Cave is New Zealand's most action packed Zipline adventure. Our Ziplines are designed to give participants active use of the zipline gear using skills that are very easy to learn. Our Guides will teach you everything you need to know and will be assisting you along the way ensuring that your children are well cared for. Some English or a translator is required.
You will be navigating around trees and on small platforms. We start off Ziplining at a low level to get you confident using the gear before heading higher and longer. Your guide will be stopping you when needed on all the largest ziplines. Our last zipline is 280m long and superfast for an adrenaline filled finish.
While risk is managed very carefully clients are required to follow simple instructions so there is potential for serious harm to occur should safety instructions not be followed. You will be using your arms at times so if you have significantly weakened wrist or shoulder joints there is potential to flare any pre existing medical conditions. Please check with your doctor if concerned and particular care should be taken with knees, ankles, hips, shoulders, necks and backs.
There is some up hill walking involved so while you are not required to be fit, you must be mobile to walk up hill and on uneven ground.
Full entry fee refunds are available up to 24 hours before the trip start time. If you choose to stop participating during the activity and not complete all the ziplines, we cannot offer any refund.
Any one under the influence of drugs or alcohol will be turned away.
---

SLIDESHOW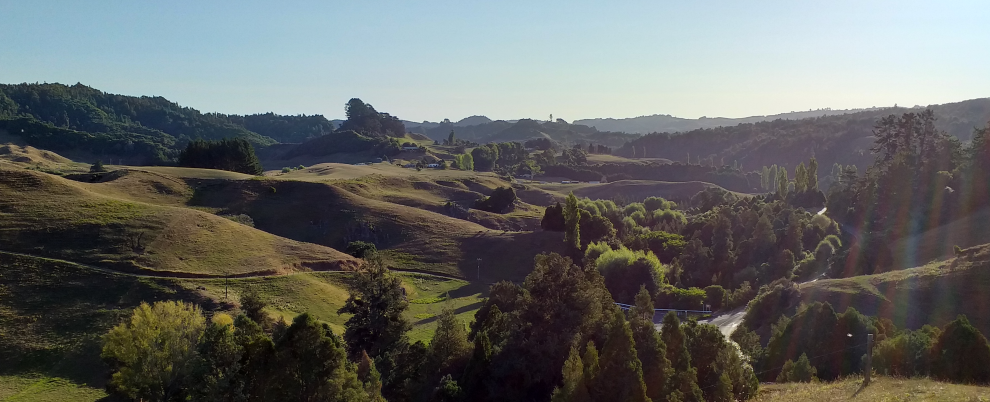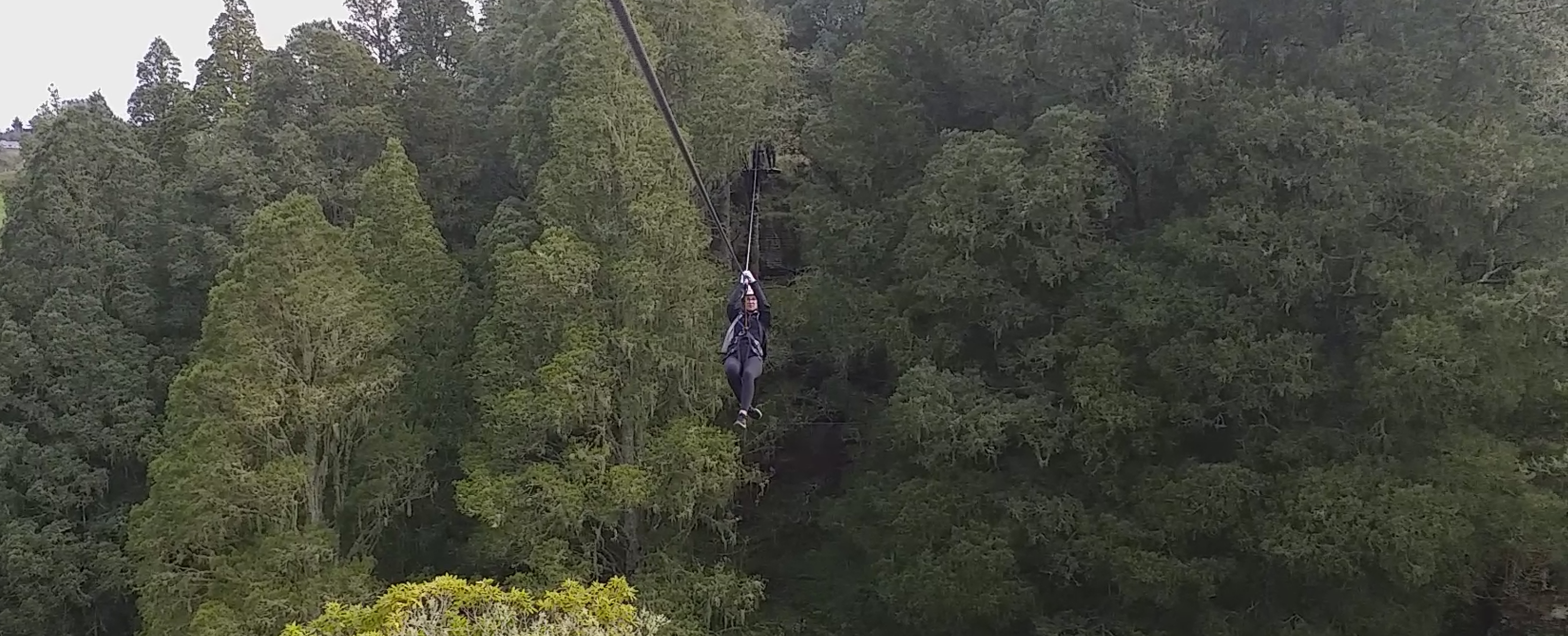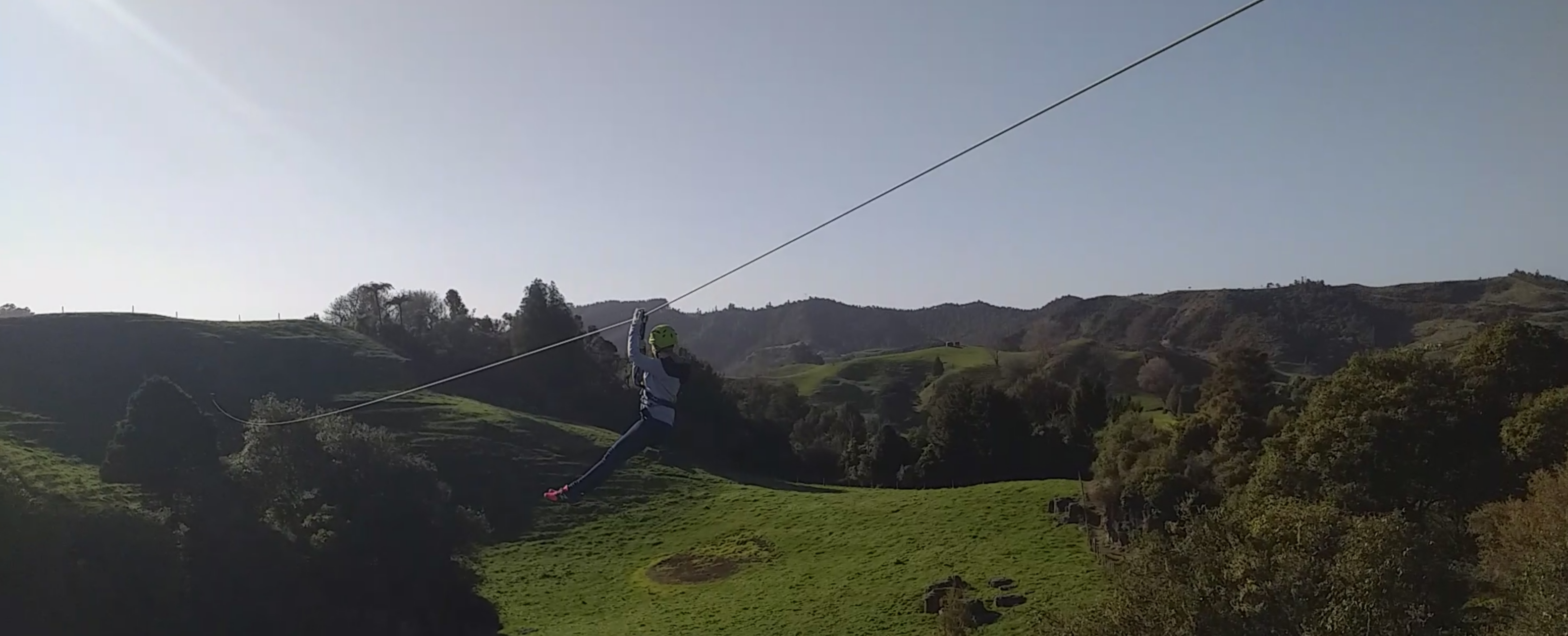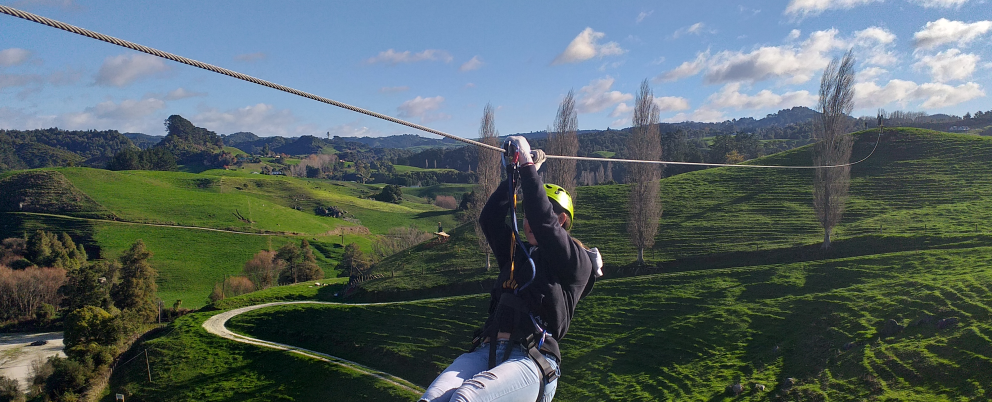 Contact us
We can be found just after the Waitomo Village 200 metres past the Waitomo Glow Worm Cave. We are a 1 hour drive from Hamilton City in the heart of the Waikato region. The cities of Auckland, Rotorua and Taupo are about a 2 hour drive away.
027 2522929
info@waitomocavesziplines.co.nz